"Vocabulary Review, 10/31." If you can't come up with the correct vocabulary word, fill in the blank with any word that makes sense in the sentence.
Even though he may not be "book-smart" he has a lot of ____ about the world.
Since I studied, I _____(ed) myself quite well on the test.
The paper said that the business man was an ____ to society…
…but ____(ly), he was secretly a gangster.
My parents were a little _____ about the crowd I was hanging out with.
At first, Pony thought he might be able to ____ the Socs by acting tough.
It was very (in)____ to cheat on a test and then brag.
S. E. Hinton says that she didn't have the ____ to be a teacher.  The kids' problems wore her out.
The quarterback ____(ed) every weakness in the defense and threw for 5 touchdowns.
At the family reunion, we sat around ___(ing) about the last reunion.
It would be ironic if a poor hobo spent his last dollar on a lottery ticket, and won.  a) True   b) False

______   13. _____   14. _____  15. "I'm not _____; I'm ignoring you."
---
Correct RBC — Product Information. (7p)
"RBC Quiz #1." (7p) Write the answer, not the letter.
The medicine is labeled for use in all these cases, except…  a) flu.  b) common cold  c) aches and pains  d) headache  e) It is labeled for all these.
For up to how many days can this medicine be taken for a headache?  a) 1  b) 3  c) 10  d) 14  e) It doesn't say.
This is an OTC drug, as opposed to a prescription one. What does OTC mean? 
This drug can be used to reduce swelling.  a) True  b) False
Who should not take the tablets at all?

Since this is an OTC drug, it can be considered completely safe.  a) True  b) False
As it is used on the label, what does the word Indications [A] mean?
"TMA 10-11, 10/31." Use complete sentences.
(p66) Why does Alyce tell Edward to be sure to tell the people at the manor about how Jane delivered the "Lady Agnes's stubborn son"?
(p69) What turns out to be the reason Emma Blunt's baby wasn't coming out?
(quote – 70) The real reason Alyce leaves the village is that she…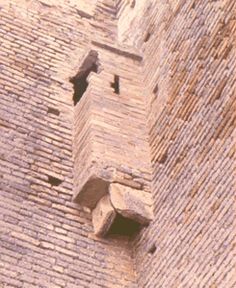 Bonus: What is it?
TMA Slang.
Corpus Bones = Christ's bones = OMG
clodpole = foolish or clumsy person
nincompoop = fool
lackwit/nitwit = idiot