Copy homework into planner. If you have not done your 120 Seconds, you will go Tuesday, Wednesday, or Thursday!
"SAWS, 12/10."
diversity (noun) variety; range
enhance (verb) to improve
migration (noun) movement from one place to another
presume (verb) to suppose; to guess; to assume
reveal (verb) to uncover; to show; to expose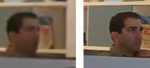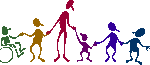 _____
_____
_____
This word comes from roots that mean "to take before."
This word's root means "to turn in opposite directions."
This word's root means "to uncover."
"movement from one place to another to live or work"
This word's roots meant "to make higher."
In this country, the legal system is supposed to _____ that you are innocent until they can prove you are guilty.
Usually _______ follows the job market. People go where there are jobs.
Debrief Test #15. I know which ones I will be Husker Du-ing!
"Clauses, 12/10."
A CLAUSE is a group of words that contain a subject and a verb.
An INDEPENDENT CLAUSE can stand alone as sentence.
A DEPENDENT CLAUSE cannot stand alone as a sentence.
For each boldfaced, underlined group of words say whether it is an Independent Clause, a Dependent Clause, or NOT A CLAUSE at all.
Since I ate a doughnut, I felt rapturous.
The llama climbed slowly up the very steep hill.
Jimmy ate a doughnut; he got sick.
There are some things in life that we'll never know.  
You must say, "Sir," 

when you say, "Mr. Coward

." 
I ate a second doughnut, and I still felt good.
The llama won the race although the tortoise was a faster runner.
Joe ran to the store with his llama.
When the llama started his company,

he had nothing

.  
The llama is a quadruped with fins for swimming.
VLADEK!