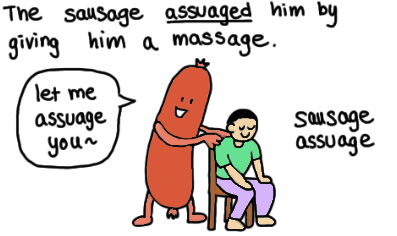 "Vocab, 1/30." Each word will be used ONCE.
ominous, solace, permeate, languid, ubiquitous, dejected, meticulous, assuage, assimilate, petulant
After he missed the tying field goal, the kicker was _____ for days.
When the little girl gets tired, she gets ____, and pouts about everything.
The light in the room didn't seem to come from any one source; it just sort of ______(ed)  the walls, casting a soft glow.
Since they were so tired, they walked at a very _____ pace.
By definition, a meme is ______.
When Anja died, Vladek expected Artie to give him _____, not the other way around.
The root of this word means "omen."
The roots of this word mean "change to sweet."
The roots of this root mean "to be like."
The original root of this word meant "fear." (As in fear of failure?)
Interview
Let's write our interview questions. Make sure your questions get them talking!
Reserve several pages somewhere in your notebook for the questions, answers, setting and other details.
Each question should be "followed up" with another question based on the previous answer.
Write down answers to questions. If you can, record the interview. (direct quotes, summaries, notes on attitude, etc.)
Note the setting of the interview. (place, time, surroundings, what you're doing…)
Describe the interviewee. (physical, voice, relationship to you, attitude, background, hobbies…)
Examples of physical description, interview circumstances:
"Hi Grandpa. I need to do an interview for my English class," I asked in the middle of dinner, "would you be interested on doing it?" My grandpa's face looked at me across the table with a big smile. I knew he liked to feel very important. "I would love to! How about next Monday?" My grandpa asked me with a smile that kept growing.

It was now Monday. The warm air flowed through the back patio sliding door. The loud waves crashed against the rocks below us. The sun was disappearing into the ocean. Grandma's cooking could be smelt down the block. Agnes, my grandparents dog was bouncing off the walls with excitement because new people were in the house. My sister Sadie sat with my grandma sat at the dinner table, and me and Grandpa looked over the ocean on the couch. Agnes finally got tired, and she layed down on her pink blanket and fell asleep. My grandpa's laugh filled the room, and I was trying to get my papers organized.

His grey, curly hair glistened in the dim light. Grandpa has a raspy voice that sounds like home to me. The farming tee shirt that he had on was one I have seen thousands of times before. His glasses made his hazel eyes twinkle. My grandpa can always be found smiling. My grandpa is a farmer, and he takes it very seriously. However, when he is around the house he has always been the happy and goofy type of grandpa. He is the type of person you always want to be around. He was ready for bed but stayed with me to answer my questions.

Since my grandparents live in Washington state, we conducted the interview using Skype. When we first called them, their camera was pointed at the floor, so my dad had to talk them through the process of moving it and setting it up. At the time that this was going on, I was working on setting up my note taking pages, so my dad stepped in for me and talked to my grandparents while I was working. I overheard them talking about politics and what was going on with the construction in their neighborhood. It was nice for them to have a conversation, but I felt bad for keeping them waiting. Once I finished the task of setting up the papers, I went over to the computer and began the interview process.
---
My grandma, who I call Lita, seemed to enjoy being interviewed and showed appreciation for the challenge of remembering what it was like growing up. A few times, she had to really think about a question, and might even ask my grandpa, who I call Lito, who may have the answer to the question. Lito is not as talkative as Lita, so he wasn't extensively descriptive with his answers. When Lita saw I was taking notes, she would slow down the pace of her talking so I could write. She was thoughtful and kind, and I had a fun time interviewing her.

When Lita is concentrating, she sticks her tongue slightly out of her mouth. I saw her do this multiple times while asking questions. I also noticed that she had a soccer game on in the background and every once in awhile she would turn to Lito and ask if their team had scored.

Lita has light grey, smooth, soft hair. She wears glasses with little nose pads and an oval rim. Her voice is happy and bubbly. When she speaks it is like the room lights up. I love talking to her! Since she lives in Washington, the home state of rain, she usually wears a sweatshirt and jeans, but in the summer she wears nice t-shirts and occasionally a tank top with shorts.
Vladek. How can Vladek have that attitude?!?!?!