Tomorrow's Test: Vocab, Vladek, Husker Du. Remember to reload the test in the morning to get the final version!
"Vocab, 1/31."
ominous, solace, permeate, languid, ubiquitous, dejected, meticulous, assuage, assimilate, petulant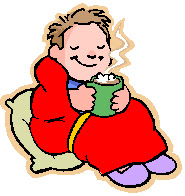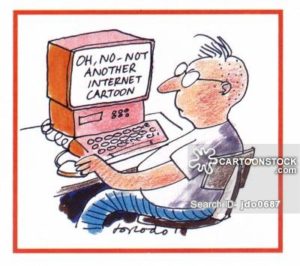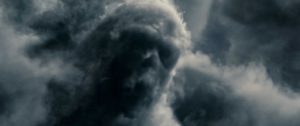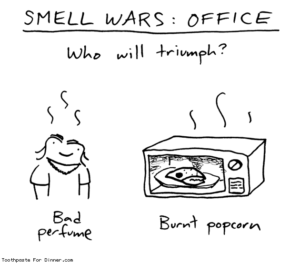 _____ Pic of a lazy polar bear napping.
_____ Cartoon of a guy in a robe on a pillow enjoying a cup of hot chocolate and smiling with his eyes closed.
_____ Cartoon of a guy looking at his computer which says, "Oh no… Not another internet cartoon."
_____Pic of scary clouds that look like a monster.
_____ Cartoon: Smell Wars: Office. Who will triumph? Bad perfume or burnt microwave popcorn?
Towards the end of the book, Vladek gets very ____ and weak because of his health issues.
It is taking us awhile to ______ the concepts of compound and complex sentences.
Vladek is so ____, he spent four hours unpacking, refolding and then repacking their luggage.
For awhile last year, fidget spinners were _____; you saw them everywhere you looked.
He spoke in _______ tones about the upcoming battle which they would probably lose.
(2) When your sadness is _____(ed), your soul has found ___. (Awww.)
VOCABULARY RELAY (FINALLY!)
Interview notes are due next Thursday, 2/7!
Questions and Answers to questions (summaries, several direct quotes)
Notes on who, how, where, when, why
Notes on physical description and attitude
---
Interview Opener Examples.
"Hello Papa. I was wondering if you had time to start the interview right now?" I sent the text to my Grandpa, whom I refer to as Papa. "Sure, that'll be fine. I'll get ready" he sent back. I grabbed my notebook and pencils, questions, and tape recorder and headed into the office room. We had set up a week ago to FaceTime; he said he would be glad to answer my questions. The window right next to the computer was making a lot of noise, so I shut it. I logged into FaceTime, and got a call from Papa a few minutes after.
He was FaceTiming me from his iPad camera, situated in the living room. He held the iPad at an upward angle, showing most of the top of his head. I started the recorder and we got started.
Papa has short, dark grey hair that is very soft and thin. He has a large bald spot on the top of his head, and the bald spot always looks shiny. He has yellow looking teeth and a smile that lights up the entire room. Papa's eyes are a sky blue, protected by square glasses that catch every glimpse of light. His ears are big, so are his smile wrinkles and dimples.
Papa's voice is deep but smooth, sometimes replaced by coughing. He has a very distinct scent that sticks to all of his clothes. Papa is 75 years old and lives near the sea in San Diego, California. He was originally born in Canada. Papa is fond of traveling to very different places and playing golf with his friends. He is very laid back and chill, and laughs with a smile you can see in his eyes. He is very intelligent and "tech savvy" as well. Papa enjoys to write letters to me, and I enjoy writing back.
---
Anne Bachmann is 74 years old, and is fit for her age. She swims every day at 5:30 AM for one hour at a swimming club close to her house. She looks like a very kind person, and she is. She has light brown hair that is thin and vibrant blue eyes. Her voice is very inviting and sweet, light but demanding. She has many wrinkles, because she smiles so much. Her smile is amazing. It could easily make anyones day. Her teeth aren't quite white, but they definitely aren't yellow.
    I chose this person because she does so much even at her age, and she's a pretty awesome grandma. I asked her if she would like to do the interview at my great uncles, and she said she would love to, so we scheduled a phone call later the next day. This interview took place over phone. I'm in my room with my pencil, questions, and computer  at the ready. I pick up my phone and dial my grandpa's and grandma's home phone because my grandma doesn't know how to use her Samsung Galaxy S6. I look at the questions and start to right down the first question. "Hi grandma."
    "Hey there Joey!"
    "Are you ready to start the interview?"
    "Sure, what's the first question?" And the interview began.
---
Vladek.
Art Spiegelman has said that the final page of Maus II really has three endings. With your group, discuss what stories they might be endings of. Be ready to point out which panels or images end each story.
When MAUS was published, the Washington Post said, "…impossible to describe accurately, and impossible to achieve in any medium but comics."  What do you think about that? Do you think it's true? Could MAUS have been anything but a comic and been as powerful?