Copy homework into planner. 120 Seconds starts TOMORROW!!!!
---
"AW's, 12/9."
diversity (noun) variety; range
enhance (verb) to improve
migration (noun) movement from one place to another
presume (verb) to suppose; to guess; to assume
reveal (verb) to uncover; to show; to expose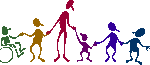 _____
_____
_____
This word comes from roots that mean "to take before."
This word's root means "to turn in opposite directions."
This word's root means "to uncover."
"movement from one place to another to live or work"
This word's roots meant "to make higher."
In this country, the legal system is supposed to _____ that you are innocent until they can prove you are guilty.
Usually _______ follows the job market. People go where there are jobs.
---
Debrief Test #15. Listen and study, and you will do well!
---
Prep 120 Seconds Intro. You need about 200 words. Practice reading it to your homies or to me.
Start with a little hook:

Imagine yourself…
Throughout history mankind has…
It was a dark and stormy night…
What do you call a… (joke)
Once upon a time…
Have you ever wondered…
What if…
Jimmy was a boy who…
Scary, gripping, and difficult to put down… Scary, like when… Gripping: Describe more. Difficult to put down: I read 2 hours straight until I had to pee…
Etc.

Give us the required info:

Title
Author
Genre (Not just fiction/non; we want something like romance, sci fi, horror, mystery, fantasy, comedy, historical fiction, etc.)

Time for the 5 W's for the BOOK:

This is the story of…
This book is about…
Set in the future…
Not too much detail; you have less than a minute.

Now to set up the PASSAGE:

This is the part of the book where…
This is the scene when…
_____ is about to _____
Volunteers for tomorrow?
Vladek.