ZoomaZoom Link: https://zoom.us/j/6580428380?pwd=SCs3NDRHcUJIbWE1SXdQVUdKUGpZdz09
NEW PROCEDURE! As you enter the zoomer, please type a greeting in the chat! Today's greeting must start with the letter H. This is my new ROLL-Taking procedure.
You should already have 4  KBARR's completed, chart and response on the forum.
UPDATE: THERE IS A TEACHER WORK DAY NEXT FRIDAY, 10/2. THAT WILL MOVE THE DUE DATE FOR THE NEXT SHOW NOT TELL. PLEASE SEE THE HOMEWORK PAGE FOR DETAILS.
AFTERNOON MINUTES:
TEST #2 Retakers
Anyone with one or more zeros in Aeries.
5th period: 1:30 pm  6th period: 2pm
---
Title in Notebook: "Sentence Combo, 9/24 (9/25)."
Instructions: Combine each group into one smooth-sounding sentence. You may add, subtract, and change words, but make sure all the info is still there. I give you a hint for starting each one. Any extra versions are extra credit.
Individual.
a) His teacher is not amused.   b) His teacher is a woman.   c) She is very quiet.   d) She has karate experience.  (Hint:  His____,_____ with ______, is…)
 a) His teacher walks toward Chuckie's desk.  b) Her walk is cool.  c) Her walk is silent.  d) Her walk is slow. (Hint:  Add -ly to cool, silent, slow)
a) The class holds its breath.  b) They have anticipation.  c) They know what will happen next. (Hint: Use with, because.)


---
Title in Notebook: "FRO's, 9/24 (9/25)."
Instructions: CS = Correct Sentence, F = Fragment, RO = Run-on
Individual.
The chuck wagon, a rolling kitchen on wheels.
The word chuck means food or grub, and that is what they served.
Jimmy, laughing at the comedian's act.
Is this a fragment?
Looking after saddles was also one of the llama's jobs.
Explained the rules of the game and demonstrated it.
Over the hills and through the woods, to the llama's house we go.
I love that llama because he is so funny.
As the llama trained to be a ninja.
The llama helps me with my homework, he does a great job.
---
Title in Notebook: "Vocabulary, 9/24 (9/25)." Checking Vocab Definitions.
Instructions: Use your vocab definitions to choose the correct word for each picture or blank. You may use words more than once, and you might not use them all.
Collaborative in Breakouts.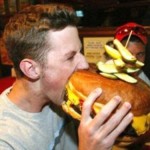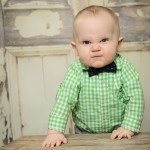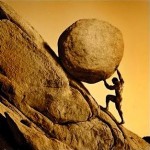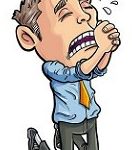 _____
_____
_____ (Bonus for who this is from Greek myth!)
_____
My parents were a little ______ about the crowd I was hanging out with; she didn't trust them to make good decisions.
I waited until Mom's anger _____(ed), and then asked for forgiveness.
Listening to music is not ______ to studying. It interferes with your learning.
The jury ______(ed) him, so he was free to go.
At first, Pony thought he might be able to ____ the Socs by acting tough, but there were too many of them and they were drunk.
I was ______ when Dad blamed me for breaking the lamp instead of my sister.
---
The Outsiders aloud to the end of ch1 +