Tomorrow's Test (already?): Transitions, Vocabulary, RBC Remote, TMA.
"Transitions, 11/9." (9p)
furthermore, first, third, in fact, until then, consequently, in contrast, second, then, however, but, nevertheless
 (3) ______, I will boil the water. ______, I will brew the tea, and ____, I will serve it.
I know Pedro quite well. _____, Pedro happens to be my best friend.
Jackie studies all the time; ______, Billy never studies. (Not however. Not that one either.)
First, Mary went to the store, and _____ she went to visit her mother.
(2) The medication seems effective. _____, more research must be done to see if it's safe. _____, it's best to avoid it.
Write a sentence using the word nevertheless. (Bonus if it is about Alyce.)
"Vocabulary Practice, 11/9." Write the word. (13p)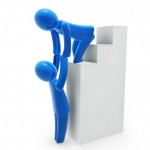 (#6) _____
(#6) _____
(#9) _____
(#7) _____
(#6) We sat there, ___(ed) in his fascinating shipwreck tale.
(#6) The theme of Richard Cory is that what you ______ is not necessarily what the reality is.
(#8) compelling : boring :: scarce : _____
(#8) "Now, now, don't be ______. Speak up!"
(#7) I was ____ when I saw the 5/10 rating from the guest teacher!
(#7) Cigarette smoking has ___(ed) since 1967 to its lowest rate ever.
(#9) Everyone promised to ____ by Judge Judy's decision.
(#8) His brother's sudden disappearance caused great ______ in the family.
*** "Is she still at work?" "I ______ so, since she's not home."
RBC Quiz – Web Page. (7p) Write the answer, not the letter.
When the student searched for "Could an asteroid hit Earth?" the search engine returned more than 10,000 results. a) True b) False c) You can't tell.
Even though the student asked a five word question, the search engine ignored one or more of them. How many words were ignored? a) 1 b) 2 c) 3 d) 4
A link is always underlined. a) True b) False
A web address is also known as a… a) ULR. b) http. c) search engine. d) site. e) URL.
Not including the search feature, how many "interactive areas" (places where you can do something) are linked to on the "All About Asteroids" main page? a) 1 b) 2 c) 3 d) 4 e) 0
From what we can tell from the main page, the "All About Asteroids" site gives information on… a) how many asteroids hit Mars each year. b) how people can make their own model asteroids. c) what an asteroid is. d) movie myths about asteroids. e) all of the above.
Which link would you click to look for something else about asteroids on the "All About Asteroids" site that's not listed on the main page? a) See More Science Topics b) See More General Topics c) Search This Site d) E-mail the Authors e) Take This Poll
ALYCE –