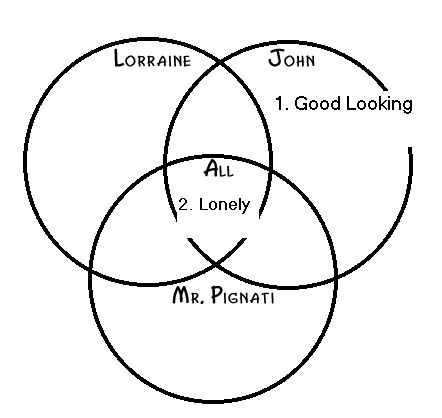 The Pigman. Chapter 1-5. (Partners)
Make and fill in the chart with at least 8-10 characteristics, both physical and personality. See example.
Then for each one, find quotes or examples from the book that demonstrate that characteristic. For the shared characteristics, it might take more than one quote/example.
Record the page number and the character who said it.
---
1. Good Looking. "...he's extremely handsome." Lorraine, p6
2. Lonely. a) _________ b)__________ c) __________
3.
4.
5.
6.
7.
8.
9.
10.