Tuesday, 10/7/14
Warm Up. Use your spelling list and your vocab definitions to help you.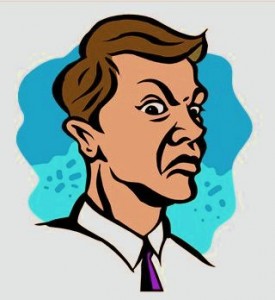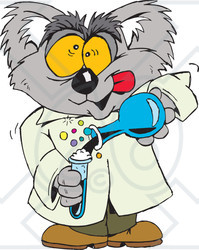 * = spelling ** = vocabulary
Write the answer. Spelling counts, duh.
* friendly : hostile :: active : ______
* its, whose, ______

* Sacramento : ______ :: Mr. Calandro : ______ (2)
* It is said that many stereotypes start with a _____ of truth.
This week's spelling theme is homophones. The roots of the word homophone mean _______ ________.

** (2) confused : savvy :: bored : ______(ed)

** His feeling of accomplishment was ________(ed) when he found out that EVERYONE received an A on the test.

** What is the first guy's face showing?


** What is the mad koala most likely creating?

** This marathon across the desert would be considered _______.


* Example of tonight's vocabulary homework.

* (If not already finished: "Nothing Gold Can Stay.")

Introduction to new project. Digital Magazines!
I. Installing Chrome Beta. Listen carefully and follow the directions exactly.

Use your Google username. UNCHECK ALL THE BOXES AS THEY POP UP.
Go to Play Store and search for Chrome.
Install Chrome BETA.
Go to settings--Google and delete your account on the tablet.
Start Chrome Beta and await further instructions.

II. Getting Ready.
Sign in to drive.google.com. Make sure you are in desktop mode.

Create a new document and share it with the other members of your group and with me. The group should come up with a name for the section.

Choose one member of the book to also create the document for the whole section. The group will copy and paste their individual articles into the group document. Be sure to share that document with all the members of the group and with me. Use the name the group came up with to title the group document.


Be sure to title everything!

Brainstorm ideas for articles.
First rough draft on google drive is due next Tuesday.
Digital Magazine Divisions.
1. Report of Information
Sports tips

How to buy equipment

Pet care tips, Animal tips, Skate tips and tricks

science corner

math corner

How to make, do, etc.

Local reporting: What's happening on campus, in SLO, in California

etc.
2. Problem Solution/Opinion
Letter to the Editor

Suggestions for improving the school/individual classes

Is there too much violence on TV?

Opinion essays with arguments for/against

"There's nothing for kids to do in this town!"

Here's how to solve the problem of…

etc.
3. Response to Literature/English Corner
Write a new ending for a book/story

Explain/demonstrate literary terms

Grammar lessons

Punctuation and spelling tips

Book reviews and analysis

etc.
4. Firsthand Biography/Interview
The person I most admire...

My dad (uncle, mom, etc.) is a hero because...

Other students with interesting life stories to tell

Teachers, admins, counselors, cafeteria workers, etc.
5. Evaluation
Movies

Commercials, burgers, fast food, classes, teachers, ???)

Video game reviews

Top football (baseball, hoops) teams + why

Predictions for sports/games…

etc.
6. Speculation
What if humans lived to be 250 years old?

What if you could never forget?

What if they lowered the voting age to 16? 14?

etc.