How can you arrange for two people to stand on the same piece of newspaper and yet be unable to touch each other without stepping off the newspaper?
YEE #4. No need to panic…yet.
For those who have completed their YEE obligation, use a separate sheet of paper for your AlternaYEEs. Date it each time. Turn it in at the end for extra credit.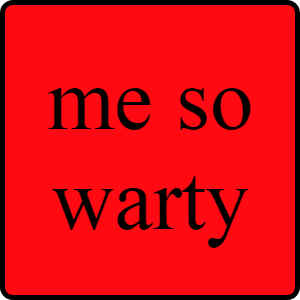 "AlternaYEE, 5/25."  Anagrams! Each of the phrases below unscrambles into the name of a character from one of our books/stories. If the last name is given in the book, it is included in the anagram. Ignore any apostrophes, spaces or capitals. Use all the letters.
Message to 6th Grade.  Singles or Partners (2x content).
Due by Next FRIDAY. It's only homework if you don't finish in class.
Form:

StoryboardThat! Comic (10+ panels)
Prezi?
Web Site?
Google Slides (15+)
Quiz (20+ questions.)
???

Content:

Three Expectations vs. Reality
Three Good Things About Laguna
Three Pieces of Advice
One Euphemism?
Upbeat and Funny
Proofread!!!!!!!!!!!!

Rubric:

All Content Items (15)
Mechanics (20)
Effort (10)
Creativity (15)Total: 60
StoryboardThat! People:
If you have already used the site, log in with the account you already created. Just join this class too and save it there. If you are a Noob:
Copy the following key: laguna
Click the link below, and choose "I'm a new user."
Join

Storyboard

That

Click on the Google Button and sign in with your @student.slcusd.org username and password.
Click I am a Student.
a) The School is Laguna-MS.  b) The key is

laguna

. and  c) use your real first name and last initials.
Scroll down to "Manage my Classes."
Join the appropriate class that begins with 2017-.
The password is "cheese."
Click Create Storyboard.
HERE are some photos of Laguna to use in your project.