"Spelling Practice, 2/19." (7)
Dally was Johnny's _____.
Do you understand the ____(s) of dividing fractions.
The word ____ comes from the French word for body.
Please check the ____ number on the device you are trying to get help with.
(3) ____ books have been sitting ____ for a long time; I hope ____ coming back soon.
Correct Pink Sheet
"Commas, 2/19." (10) Put 'em where they go by writing the word that comes before + the comma. Like this: sea,
Also write (A-H) which rule you followed to place the commas. Some sentences may need more than one comma for more than one reason. If no commas are needed, write NA.
Lloyd the llama author of a best-selling book and renowned rocket scientist was awarded the prestigious Nobel Prize for Poetry.
The llama that she rode to the wedding looked very pretty.
Please no smoking food or beverages in the classroom!
Sid waited for the llama to arrive so he could get a ride in his hot Camaro.
We're going to learn to cut and paste kids!
SRI!
Get a Chromebook. Log in. Open Chrome. Come here to middleschool.mrcoward.com.
Click:  https://h100000583.education.scholastic.com/slms/studentaccess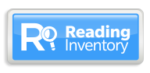 Click the blue RI icon. Follow the directions.
WRITE DOWN YOUR SCORE IN YOUR NOTEBOOK WITH THE DATE!
Here is the chart of YEAR-END Proficiency Ranges.
If you finish early, work on Pink Sheet, 600 words, or reading ahead in Vladek.